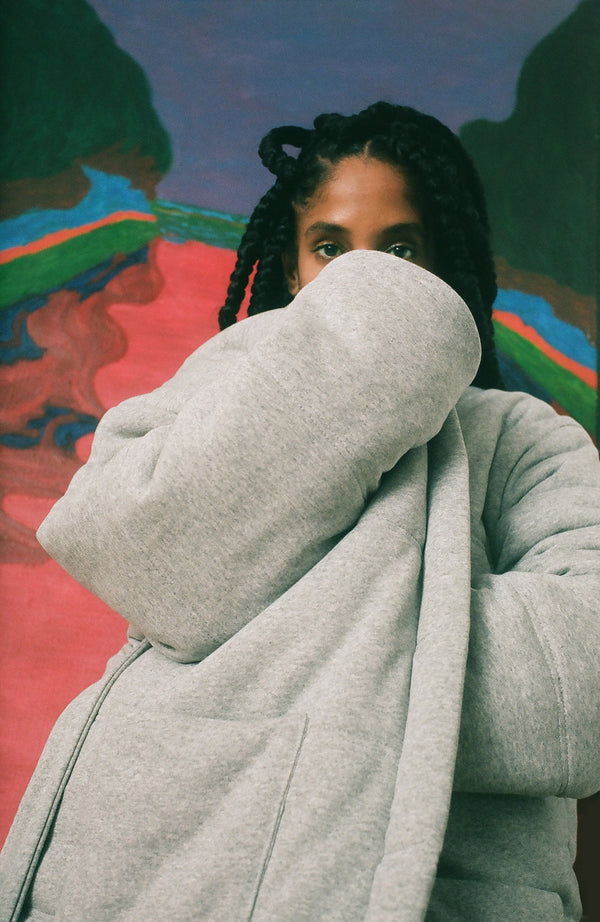 What People Say
Read below for some of what our happy Homecoat owners have to say.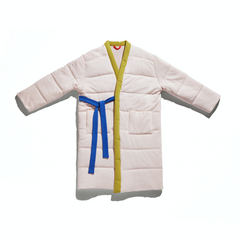 Jodi R
The Homecoat in Memphis
Quality is outstanding!
I have it hanging on a hanger on my bedroom wall and it keeps its shape like the perfect piece of art it is. I have it in Memphis and it's actually the exact colors of my soul.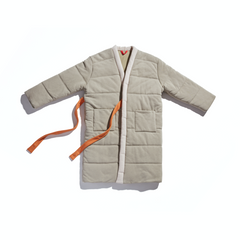 Mattie M
The Homecoat in Michelangelo
I was coveting this home coat for a long time. Maybe a whole year?
I finally worked up the courage to treat myself and shell out the $$$. This was one of the best purchases I have ever made. Since receiving this precious cocoon, I rush home every day after work, shower, get in my cozies, and wrap myself up.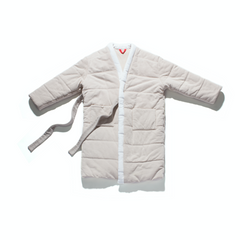 Amanda R
The Homecoat in Affogato
Honestly, I was going through a tough time and looking to create a soft comfort for myself, that I could have regardless of where I was.
The price was steep, but I worked a few extra events at work and it was worth it :)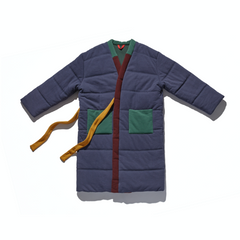 Zack P
The Homecoat in Varsity
The quality is flawless.
I've washed my coat twice now and it's held up beautifully. I'm not sure if this makes total sense, but when you put on the Homecoat you instantly feel how well it's made. I for sure consider it a luxury item.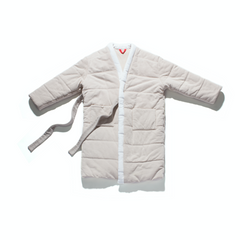 Alex P
The Homecoat in Affogato
Y, Y, a million times Y!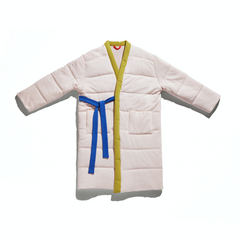 Jill W
The Homecoat in Memphis
Buy one! You will be so glad you did!
I cannot speak highly enough about this product. I have the Affogato and the Memphis. They are both very soft and cuddly. The fit is like walking around in the coziest comforter with sleeves. So fun and more practical than you'd think.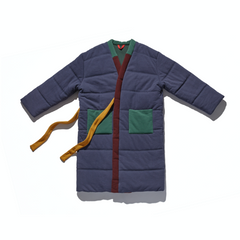 Jayna M
The Homecoat in Varsity
Love mine so much, I got a SECOND one.
Fit is gorgeous and generous, quality is top notch, colors are chic chic chic.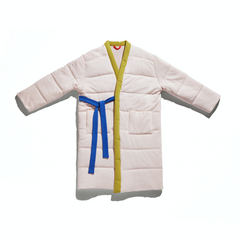 Sara H
The Homecoat in Memphis
I love it! I have a chronic disease and decided to invest in some cool PJ's this year so I don't feel as crappy lounging at home.
Now I look like a giant marshmallow with a tiny head. It's awesome. It's SO SOFT.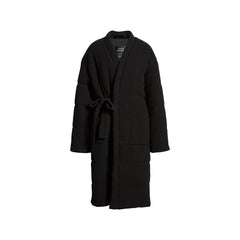 Rebecca S
The Homecoat in Lunar
What do I do in mine? Probably too much.
It's already back down into the low 60s in my apartment, so I work in it (Zoom in it!), binge Netflix, read, meet the DoorDash guy downstairs—pretty much anything except cooking and the bathroom. The fit, I was surprised, is perfect! I'm 5'4" and feel swallowed by most gender neutral, one size fits all clothes. And quality seems great! Still fluffy, and shockingly doesn't snag or stink from all my wearing without washing.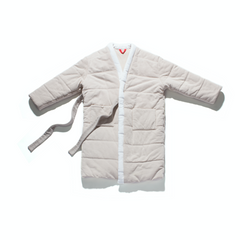 Sarah G
The Homecoat in Affogato
I absolutely love my Homecoat!!! The color is perfect and it's incredibly comfortable.
It's seriously like wearing a comforter as a coat. I really like how it feels like a T-shirt but the material is thicker so it's more durable. I'm about 5'9" and I think the fit is really great, it's oversized without being too massive. I ordered one for myself and once it arrived immediately ordered a second for my husband because he wanted one for himself! So far I've been using it as an excuse to truly relax 😆 I have a toddler so some actual relaxing time is very much appreciated. I now also throw it on after my shower in the morning and run around it in while my hair dries/I make coffee/feed dog/make a smoothie. I'm already plotting to buy one for a friend's birthday.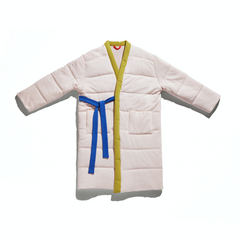 Stephanie D
The Homecoat in Memphis
I wear my homecoat all around my apartment when we're having a lazy night in.
I live in an old brownstone in NYC and it gets so cold in the winter. I love the weight of it, it really makes me feel calm and cozy and sometimes has a tendency to put me to sleep if I put it on late at night! I love it.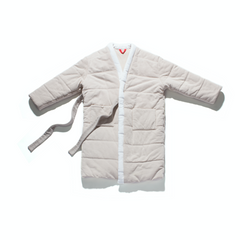 Stephen G
The Homecoat in Affogato
I'm OBSESSED with my Homecoat and it's the envy of my boyfriend and flat mates.
I look forward to slipping into it as soon as I'm home from work. It's like wearing a hug!! I love the look of it and it fits perfectly.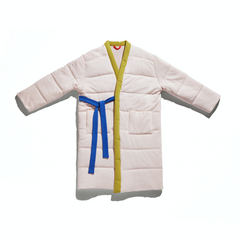 Dave N
The Homecoat in Memphis
My GF (5'3") and I (6'3") are obsessed with our Memphis home coat. Yes, we share one.
We've had it about a year now and want it in every color. Super cozy, perfect weight. The first one to get out of bed on the weekends gets to wear it, but also gets to make coffee and breakfast.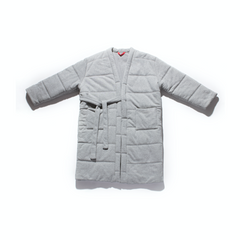 Tatjana F
The Homecoat in Sweatshirt
I love love LOVE my Homecoat!
I wear it when I'm home and need to feel a little cozy, or when I'm taking my dog for a walk. I bought one for my boyfriend's mom and she's also obsessed. She called it the best present ever!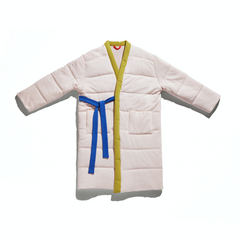 Cait O
The Homecoat in Memphis
Head to toe, cozy AF.
I thought it would feel like I was being swallowed by it as a person who isn't super tall, but the length of it is what makes it so fun.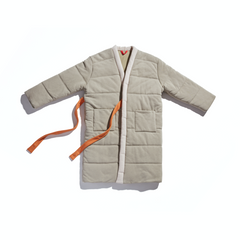 Lexie E
The Homecoat in Michelangelo
I am a maaaajor lover of my Homecoat!
The fit is great even though I'm kind of a tiny person who wears an XXS, I find the fit to be perfect. Sometimes I roll up the sleeves, more like a fold up if you will, but mostly to wash dishes when I don't wanna take off my Homecoat. Quality – amazing. Color – love.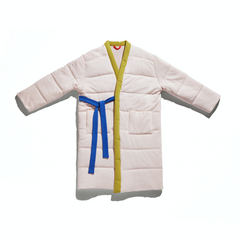 Alex B
The Homecoat in Memphis
I never take it off when I'm at home!